Customized PLC board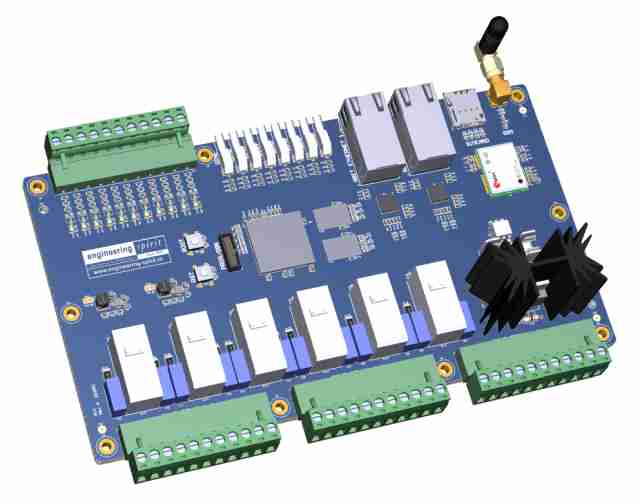 This custom-made PLC circuit board is equipped with advanced features that ensure efficient operation and extended communication. One of these features is the integration of an LTE (4G) modem, allowing this Custom PLC circuit board to communicate directly with a Cloud server. This provides a fast and secure way to exchange data and ensure that the control is always up-to-date.
Additionally, the board is also equipped with Modbus TCP, an industrial protocol specifically designed for local connections. This enables the board to connect to other devices and systems within the network.
Finally, TCP-forwarding is also implemented. This allows the PLC to make direct connections with other devices and systems via TCP without an Ethernet switch. This not only allows for cost savings on the control but also increases flexibility during installation.
In short, this PLC board is designed to ensure efficient operation and flexible communication and offers a number of innovative features such as the LTE modem, Modbus TCP, and TCP-forwarding that provide more efficient control at a lower cost.
LTE (4G) modem to communicate with a Cloud server.
Modbus TCP for local connections
TCP loop-through (No Ethernet switch required)
Programming as a regular PLC
The integration into an embedded PLC saved the customer costs on the control, where even an Ethernet switch was no longer necessary.