Customized PLC board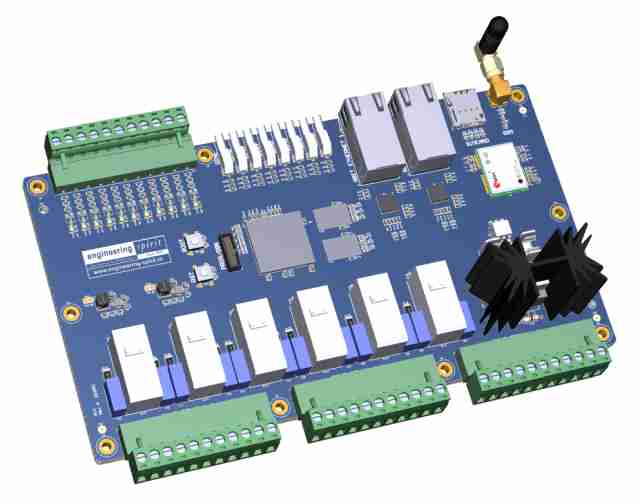 This custom built PLC board features:
LTE (4G) modem to communicate with a Cloud server.
Modbus TCP for local connections
TCP loop-through (No Ethernet switch required)
The integration into a custom PLC saved the cost of the entire regular PLC, which also required a Modem and Ethernet switch.
Read more about the advantages of an embedded PLC.