Custom-made control electronics
---
Embedded
In the case of devices such as HVAC, shop equipment, candy or beverage dispensers, the control is realized by means of of embedded electronics.
Because the number of devices produced is higher than about 100 per year, the cost price of an embedded control system is much more favourable than with a standard PLC.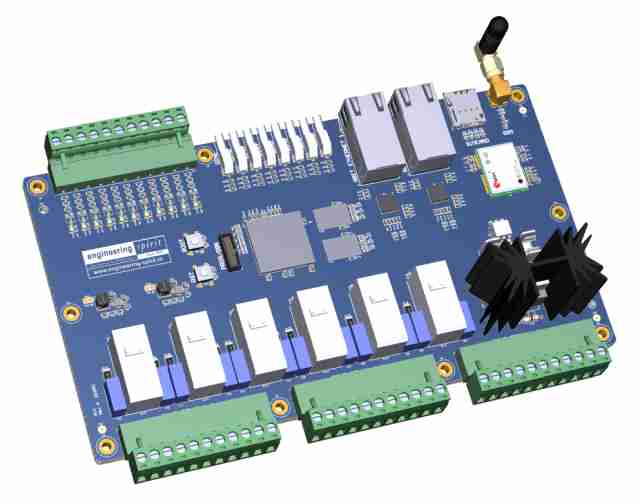 Integration
Parts like power supplies, relays, transmittor modules and modems for e.g. GSM/LTE are perfect candidates for integration on the PCB.
Sometimes special sensors are needed, for which separate electronics has to be made. These electronics can then be integrated into the embedded electronics and provide enormous savings.
---
Want to find out how you can profit from your own electronics?
In a short phone call, you may find out a lot.
A control system with embedded electronics
Programming in C/C++ or as PLC (IEC61131-3)
Simple assembly, thus low assembly costs
A design for your product that can be produced for years to come
Whitepaper
A PLC or Embedded controller
How do you reduce costs when a device is made in larger volume (100+)? All considerations at a glance

Request the whitepaper
⇛